Black Ice – "Myopia"
Black Ice powraca z nowym albumem "Myopia", muzyka zawarta na nowym albumie ma być rozwinięciem ich unikalnego stylu znanego z ich debiutanckiego krążka, uznawanego przez wielu jako album roku – "Terrible Birds". Black Ice to fuzja eksperymentalnych ciężkich, hipnotycznych dźwięków oraz post-punka. Album ma ukazać się z końcem marca.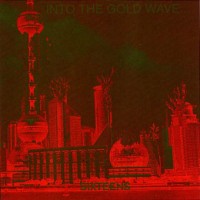 Sixteens – "Into the Goldwave of Future Non-Ripoff"
Od czasu nagrania ich ostatniej EPki – "Fendi" mijają już dwa lata, od tego czasu zespół wiele koncertował zarówno w USA, jak i w Europie. Aktualnie zespół kończy nagrywać swój nowy krążek "Into the Goldwave of Future Non-Ripoff". Muzyczna mikstura Sixteens zawierająca: chłodne dźwięki syntezatorów, mocny, wręcz dyskotekowy rytm oraz dramatyczne pełne ekspresji wokale rzuca odrobinę koloru na ponurą atmosferę muzyki spod znaku coldwave. Album ma się ukazać pod koniec kwietnia. Zespół ma odwiedzić Polskę 5 Maja i zagrać na kolejnej edycji Old Skulla.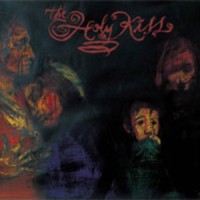 The Holy Kiss – "The Holy Kiss"
Płyta ma zawierać unikatowe kompozycje, wczesne nagrania zespołu, w większości po raz pierwszy dostępne w wydaniu CD. Muzyka zespołu pełna zuchwalstwa, niepokoju, leniwych rytmów przechodzących do wybuchów furii, które można porównać do zaburzeń wywołanych alkoholem, świetnie nadawałaby się na ścieżkę dźwiękową filmu Davida Lyncha. Ich muzykę można porównać także do takich zespołów jak Bellmer Dolls, czy też Lion Fever. Płyta do sprzedaży trafi pod koniec marca.
Hungry Eye Records przygotowało specjalną promocję trwającą do 20 marca, w czasie której można zamówić w przedsprzedaży pakiet zawierający trzy wyżej wymienione wydawnictwa w cenie 35$.