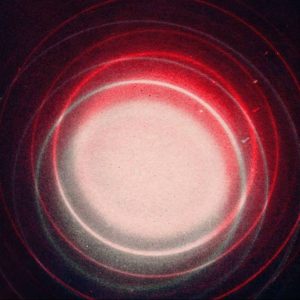 Piękna płyta! Debiutancki longplay Ono Scream to świadomie budowana muzyczna opowieść o pustce, emocjonalnym chłodzie i wewnętrznym wydrążeniu, która przywodzi na myśl duszną (i nad wyraz aktualną w dookolnej rzeczywistości) aurę poematu Eliota – "Wydrążeni ludzie". Pojawiający się na początku płyty (w aranżacji post punkowej) i na jej końcu (w cudownie "progresywnej" akustycznej wersji) utwór "I'm the Hollow Man" sprawia, że to właśnie przesłanie jest dla niej najważniejsze – i jednocześnie ujmuje krążek w ramy czytelnej "kompozycji szkatułkowej".
Dość tej "filozofii". Długogrający debiut Ono Scream to cold wave'owy konkret (wyrazista obecność "świętej trójcy" gatunku: basu, automatycznej perkusji i "otchłannego" wokalu) wzbogacony wieloma smakami – a to kobiecym głosem pojawiającym się w kilku utworach (chociażby w transowym i pięknym "This Endless Walking"), a to urzekającymi romantyzmem balladami; wreszcie też jest to płyta pełna gatunkowych eksperymentów, co sprawia że mimo jej długości (szesnaście utworów, czyli prawie godzina muzyki) nie można się nudzić. Słyszalne na krążku są wpływy – tak klasyków muzyki chłodu (to album "w duchu" Joy Division), jak i jej popularnych dziś przedstawicieli (The Soft Moon, The KVB…), jednak wzorce te Ono Scream przekształca w pełni twórczo i ciekawie.
Ono Scream? Kto to? To Bart Willems z Antwerpii, frontman równie interesującego projektu z pogranicza cold / minimal wave – Apparaat.
Płyta w wersji fizycznej (CD) ukaże się 20 marca nakładem francuskiej wytwórni Unknown Pleasures Records. Pre-order oraz możliwość wysłuchania albumu – na stronie tego wydawcy w serwisie Bandcamp.