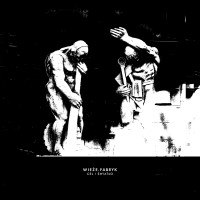 Kraty, posągi i duch lat 80′ –  "Cel I Światło" to druga płyta łódzkiego zimnofalowego zespołu Wieże Fabryk – kapeli nie mal już kultowej. Na szczęście tym razem nie musieliśmy zbyt długo czekać na tę płytę, tak jak to było w przypadku pierwszego krążka Wież Fabryk.
Zarejestrowany pod czujnym okiem Michała Kupicza i opatrzony grafikami Tomasza Kaczkowskiego album to jazda obowiązkowa dla każdego fana chłodnych brzmień rodem z ponurych fabryk i brudnych polskich uliczek. Płyta zapowiadana była jako zimniejsza i bardziej spójna niż debiutancki "Dym" – "Cel I Światło" to 11 czarno-białych utworów na tle Łodzi.
Premiera płyty miała miejsce 16 marca 2013, jej wydawcą podobnie jak wcześniejszego albumu Wież Fabryk jest Oficyna Biedota.