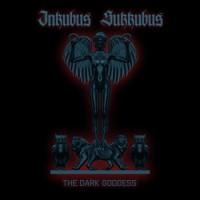 Ukazał się nowy, trzynasty już w dotychczasowej karierze, album goth-rockowego zespołu Inkubus Sukkubus, płyta nosi tytuł "The Dark Goddess" – krążek jest poświęcony niezbyt życzliwej kobiecej boskości i jest zadedykowany bogini Lilith.
Inkubus Sukkubus to kapela założona w 1989 roku w Gloucestershire przez przyjaciół ze studiów – Candię i Tonyego (ex-Screaming Dead) – pasjonatów zjawisk nadprzyrodzonych, kultury pogańskiej, okultyzmu i muzyki alternatywnej – ich wspólne zainteresowania szybko dały efekt w postaci nowego i niepowtarzalnego zespołu, który już od ponad 20 lat nieprzerwanie czaruje słuchaczy na całym świecie magią zawartą w swej muzyce. Charakterystyczny, ujmujący niski wokal Candii, oraz teksty poświęcone głównie mistyce i okultyzmowi – zarówno jego "jasnej" jak i "mrocznej" stronie – to znaki rozpoznawcze Inkubus Sukkubus.
Jak zapowiada zespół, w tym roku Inkubus Sukkubus zamierza skupić się głównie na graniu koncertów promujących "The Dark Goddess", planowane są również reedycje trzech albumów Brytyjczyków – "Supernature", "Heartbeat Of The Earth" oraz "Away With The Faeries". Wydawcą "The Dark Goddess" jest niemiecki label Dark Dimensions / Alice In….