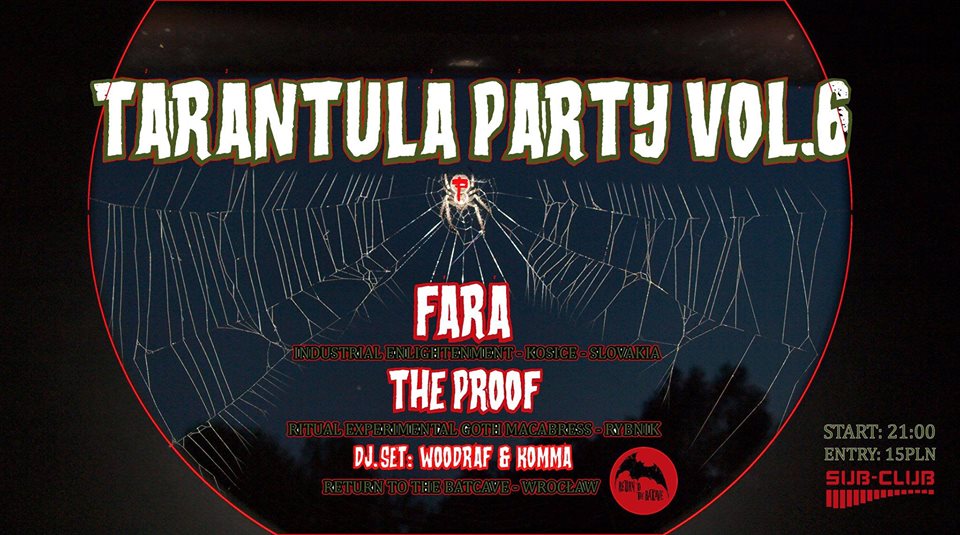 Strona WWW: zobacz

Kiedy? 10/06/2017 - 11/06/2017
Start: 21:00 - Koniec: 07:00
Wstęp: 15 PLN

Miejsce: Sub-Club
Adres: ul.Piłsudskiego 4
Miejscowość: Rybnik



Już za parę chwil, za chwil parę, za nocy kilka, spotkamy się po raz szósty na naszej Uczcie Dźwięków i Emocji…

Tym razem naszymi i Waszymi Gośćmi będą dwaj wyjątkowi faceci ze swoim projektem FARA.

Oczywiście nie zabraknie występu The Proof, będzie to jeden z nielicznych występów tego zespołu w tym roku.

Po żywych dźwiękach, na mroczny deser, będzie nas i Was poruszał Niesamowity Didżejski Duet: Woodraf & Komma z Jaskini Nietoperza.


Zapraszamy wszystkie mroczne i spragnione istoty do Rybnika!