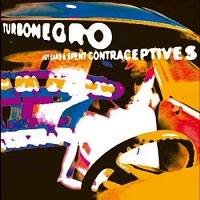 Pierwsza płyta Turbonegro musiała w okresie swojego wydania wzbudzać skrajne reakcje. Oto bowiem dostajemy brudną, głośną muzykę z pogranicza hardcore punka i garażowego rocka i kontrowersyjne teksty, które na zawsze już będą towarzyszyć kapeli, a które przyczynią się do przytknięcia im łatki świrów i zboczeńców.
Tu nie ma miejsca na kompromisy, Turbomurzyni grają swoją muzykę i nie oglądają się na to, czy komuś się to podoba czy nie. Nad albumem unosi się duch głównie dwóch zespołów: The Stooges (surowość, kontrowersyjne teksty, zamierzona brzydota brzmienia) i Black Flag (w warstwie kompozycyjnej i stylu grania). Gdzieniegdzie mamy również wyraźne elementy metalu (które na późniejszych płytach już się nie pojawią), które całkiem nieźle wpasowują się w całość.
Agresywne utwory o podmiejskich antychrystach, miłości do niszczycielskich kobiet i haszyszu z pewnością nie spodobają się nikomu, kto lubi kulturę słowa, wypolerowane brzmienie i ładne melodyjki. Reszta może jednak się skusi, zwłaszcza ta pracująca, która po ośmiogodzinnym użeraniu się z idiotami w pracy zapragnie po powrocie do domu wyzwolić swoją agresję. "Jest tak cholernie punkowa, że wywierci ci nową dupę" – tak reklamował "Hot cars…" duński magazyn Moshable.
Turbonegro – "Hot Cars And Spent Contraceptives"- Bitzcore 2000 (reedycja)