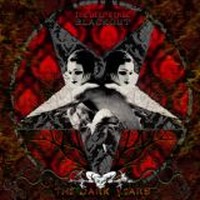 Już w listopadzie ukaże się "Blackout" – nowy album The Deep Eynde, który zawierać będzie utwory z wczesnego okresu działalności zespołu oraz rzeczy, które do tej pory nie ukazały się na CD.
Na płycie znajdzie się część materiału z dwóch pierwszych płyt The Deep Eynde ("City Lights" i "Suicide Drive"), wczesne single oraz dwa nowe utwory – "My Darkest Hour" i "Scream", które zwiastować będą mający się ukazać w przyszłym roku "Love Lies Bleeding" – nowy album z całkowicie premierowym materiałem.
"Blackout", oprócz materiału audio, będzie także zawierać bonusowy dysk DVD z teledyskami, nagraniami na żywo oraz wywiadami. Wydawcą będzie wytwórnia People Like You Records, a album będzie promowany podczas europejskiej trasy, która odbędzie się w listopadzie i grudniu. Niestety, jak na razie trasa nie obejmuje Polski.