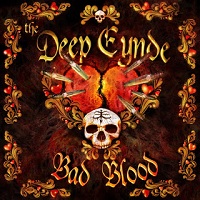 Jeśli na swojej poprzedniej płycie Kalifornijczycy odświeżali nam horror-punkowe brzmienia z początku lat 80′, tak na tej pokazują nam granie w stylu The Damned, czyli mrocznego i przebojowego zarazem punk rocka, przy którym nie sposób usiedzieć w miejscu.
The Damned to dobre porównanie, bo słuchając tej płyty mam zawsze wrażenie, że tak właśnie grałaby ekipa Dave'a Vaniana, gdyby tylko powstała dwadzieścia lat później. Jest podobny wokal, są wpadające w ucho melodie, jest też odpowiedni klimat… Wszystko w porządku i każdy z trzynastu kawałków jest potencjalnym hitem.
Co do utworów – zespół praktykuje zapoczątkowaną na poprzednim albumie tradycję przypominania słuchaczom swoich własnych kawałków. Nie wiem czy ma to sens, bo nie obraziłbym się, gdyby zagrali tu coś nowego zamiast starych kawałków – ale tak widocznie sobie wymyślili. Tym razem trafiło na "Christfuck" z EP-ki "She Likes Skulls" (tam występujący pod tytułem "The Passion") oraz "The Calling" z drugiego albumu grupy – "Suicide Drive (tam znany jako "Superstition"). No dobra… Te kawałki brzmią tutaj i są zagrane lepiej, więc niech im będzie. Bardzo dobra, równa płyta – polecam z czystym sercem.
The Deep Eynde – "Bad Blood" – People Like You 2007