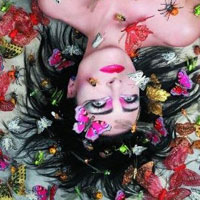 Siouxsie Sioux zakończyła pracę nad swoją pierwszą solową płytą. Longplay "Mantaray" ukaże się 10 września bieżącego roku. W zestawie znajdzie się 10 kompozycji. Za produkcję materiału odpowiada Steve Evans, znany ze współpracy z Robertem Plantem i Charlie Jones.
Ostatni regularny longplay Siouxsie And The Banshees to "The Rapture" z 1995 roku. "Mantaray" to pierwszy album wokalistki nagrany bez towarzystwa muzyków The Banshees. Utwory zawarte na płycie mają cechować industrialne rytmy, glam-rockowe zacięcie i bardzo bogate brzmienie.
3 września ma się ukazać także singiel promujący całą płytę, zatytułowany "Into A Swan", będzie on dostępny w trzech wersjach wydanych na różnych nośnikach, każda wersja wzbogacona o inny bonusowy utwór.