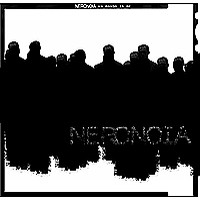 Neronoia jest projektem powstałym w wyniku współpracy dwóch włoskich zespołów Colloquio oraz Canaan – zespołu nieco bardziej znanego wśród miłośników ambientowych dźwięków. Neronoia to ciekawe połączenie ambientu z eterycznym wokalem, sam zespół można nazwać mroczniejszym obliczem Canaan, które nie boi się muzycznych eksperymentów.
Na "Un Mondo In Me" atmosfera budowana jest w oparciu o przestrzenne dźwięki klawiszy, delikatne, subtelne brzmienie gitar i ospały rytm perkusji, całość w połączeniu z tekstami w języku włoskimi oraz narracyjnym wokalem Mauro, przechodzącym momentami w szept daje naprawdę zaskakujący efekt. Same kompozycje są złożone, melodyjne, pełne muzycznych "smaczków" oraz zabaw z dźwiękiem, całość jest dopracowana, od samego początku "Un Mondo In Me" słychać że nie mamy do czynienia z muzycznymi "nowicjuszami".
Mimo iż muzyka zespołu jest pełna smutku, momentami wręcz depresyjna, to jednak na końcu tego ponurego tunelu znajduje się światełko nadziei. Ja muzykę zawartą na albumie "Un Mondo In Me" (z włoskiego: "Świat we Mnie") traktuję jako pewien rodzaj muzycznego katharsis, w sam raz do zamknięcia się wśród czterech ścian i wyciszenia.
Neronoia – "Un Mondo In Me" – Eibon Records 2006