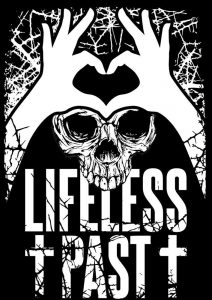 Lifeless Past was formed in The Netherlands after a spontaneous meeting of the two band members.
Together they gave birth to Lifeless Past and brought the spirit of the past in this genre with them in a new customized jacket in their own twisted way. Punchy basslines, electronic drumbeats and lyrics from their own expierences will take you with them on a dreamy haunting trip while you may feel the urge to dance along.
The first album Embryonic Sonancy was released by themselves in 2012 with 5 tracks till the next self released album Subliminal in 2016 with 5 new tracks while Age of Despair was released by a label Kroosaficks Records in 2015 with 3 brand new tracks.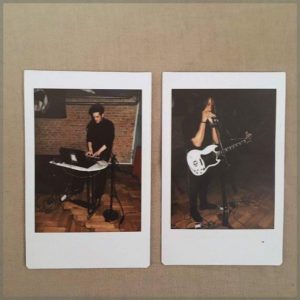 Band members:
Satori aka Injerreau Cijntje:
Drum programming, guitar and vocals
Maurice Abath:
Synth, samples and backing vocals
Let's shake, rattle and roll 
Who or what inspired you to start a band?
I formed my first band when I was 14 years old. When I was 13 I was asked by friends in school to join the "school rockband". It was a cover band, we played 90's rock music. Numbers of Bush, Cranberries, Green day, Nirvana and Guns n Roses. These friends have learn me to play electric guitar because before I turned 13 I only had lessons in classical guitar playing. When I was 14 I wanted to start a punk band to make real punk music. Together with my friends of the skate park we started our first punk band, this was in 1999.
Which band's affect you in music?
Before i begun with Lifeless Past I've had several bands in The Netherlands but just before the emergence to Lifeless Past I was in a electro-clash band. We worked a lot with synthesizers and programmed drums. In addition, I listened a lot to Cinema Strange, Christian Death, Alien Sex Fiend, The Cure and Bauhaus. I think these bands have influenced me the most in forming Lifeless Past and also during the writing of the first EP of Lifeless Past.
Do you rather love to play for a small or big audience and where?
In a club, on a festival or before a party?
I love playing live, you can wake me up every morning for that. Small gigs are sometimes super fun because it is more intimate and you feel the enthusiasm and energy of the public. Larger shows are also nice because it is more professional. The equipment is better. The sound is harder and you stand in front a larger audience. Festivals are great because you bump into a lot of people and there is a lot of room to walk around. You drink more and you're going to have more fun before and after the show.
Would you like to start a side project, if so in which genre?
Besides Lifeless Past I would like to start a hardcore punk/deathrock band. On the moment I also play bass guitar in a stoner band called Special Steve from Rotterdam.
Where do you get you inspiration from for Lifeless Past and where does the name come from?
I take my inspiration from the music from many diffrent bands, for example, the Pixies to Depeche Mode. Other bands that have inspired me are Christian Death, Cemetery, They Feed At Night, The Cure. Sometimes I get my inspiration also from movies with spooky music parts. My lyrics are often about things that really happened. Sometimes it is also an introspective conversation with myself. The name came from the idea that we make music from the past (80's) with a dark/deathrock character with Lifeless Past.
Are you a night writer or do you rather like to write at day time?
I don't have a preference for writing time. Sometimes I start at 09.00 in the morning to play the guitar and write music. I write mostly when I'm in the train.
Do you see dancing shadows in the night on your wall that may whisper melodies in your ear?
The shadows on the wall whispering indeed all night melodies in my ears. That is why I often have is idea's for new song's in the morning. Thanks to you I now understand where it comes from!
If you may do a international tour which countries you would like to visit for sure with Lifeless Past?
In October 2017 we are going on our first international tour. We are going for 10 days to California in October. We will play in L.A., Oakland, San Francisco and San Diego.
https://lifelesspast.bandcamp.com
Interview by Sophi Katz