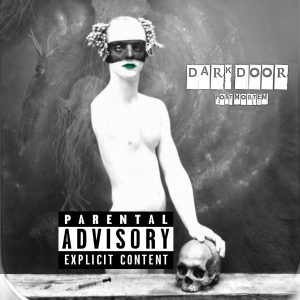 Pomimo, że od premiery najnowszego długogrającego krążka włoskiego duetu Dark Door minął już prawie rok (grudzień 2015), to ukazanie się jego kompaktowej reedycji nakładem Bat-Cave Productions jest dobrym momentem na (ponowne) spotkanie z tym znakomitym wydawnictwem.
Włoska scena coldwave / minimal synth / post-punk należy do jednych z najprężniejszych na świecie, zaś Dark Door zdecydowanie grają w jej awangardzie – i to z charakterystycznie południowym ukłonem w stronę mrocznej groteski. Skąd ta tradycja? Ma ona źródło prawdopodobnie jeszcze w progresywnych brzmieniach z Italii początku lat siedemdziesiątych; wspomnijmy chociażby grupę Jacula i ich niezwykłą zapowiedź późniejszej gotyckiej wzniosłości w muzyce rockowej – album Tardo Pede In Magiam Versus (1972). Tak właśnie brzmi dziś muzyka Dark Door – wskazuje nowy horyzont brzmień. Tym razem chłodnych i minimalistycznych.
Longplay Post Mortem to dziesięć utworów o zrytmizowanym charakterze (niekiedy nawet tanecznym, jak w przypadku "Nato Morto" i "Odiami e amami"), w których automatyczny puls przebijają: skwierczenie syntezatorów, ascetyczne partie basu oraz wyrazisty (i doskonały!) męski wokal (Mario D'Aniello). Na płycie można znaleźć też utwory o nieco bardziej eksperymentalnym wyrazie, przypominające tradycję minimal wave spod znaku chociażby Ausgang Verboten ("Incubo di una notte di fine estate", "Pausa", "Ripudio eterno").
Smaku albumowi dodaje także język, w jakim napisane zostały teksty utworów – z jednym francuskim wyjątkiem ("Je souffre") jest to urzekająco melodyjna włoszczyzna. Faworyzuję wspomniane wyżej taneczne momenty Post Mortem.
Album w wersji fizycznej (płyta CD) do nabycia w mailorderze LaDecay.com.